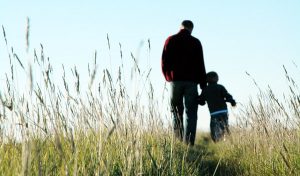 O Lord, you have searched me and known me! (Psalm 139:1)
Notice two things from this brief statement. First, it recognizes the fact that God knows us, is intimately acquainted with us. Second, it is a prayer. It is a prayer from the psalmist, talking to God, and recognizing God's ever-presence with him.
This is the essence of walking with God. It is allowing our realization of God's constant presence with us, and intimate knowledge of us, to lead us to talk to God.
Walking with God means speaking to God any time, anywhere, while we are doing anything. It is learning to talk to God constantly, because we have come to realize that God is constantly with us. There is never a time when we can say, "God's opinion of this does not matter." Nor is there ever a time when we should feel, "God is not here with me; he does not care about this situation in my life."
The total picture is of a God who knows his people intimately, and of a people who know their God intimately.
The Bible talks about believers "walking before God": in other words, living in the awareness that God is watching them. Scripture also speaks of "walking after God," which entails following and submitting to God. The phrase "walking in God" is also used, which means living within the parameters of God's will, of God's Word. And the Bible even references "God walking in" believers; this refers to the powerful presence of the Spirit living in every true Christian.
The total picture, then, is of a God who knows his people intimately, and of a people who know their God intimately.
Our goal, like the psalmist expresses, should be to live in a deep awareness of the intimate knowledge that God has of us, of our circumstances, and even of our thought life. And such an awareness should lead us to talk to God through the ins and outs, the ups and downs, of every day life.
Save