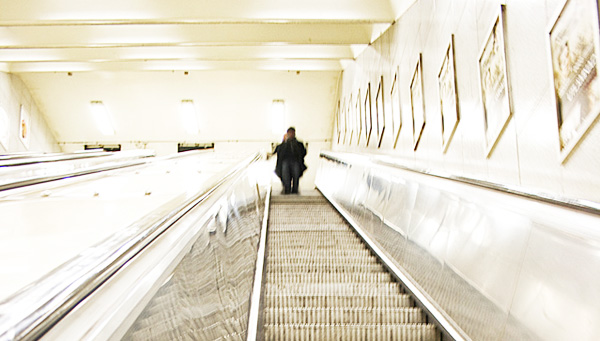 "As for me, I am poor and needy, but the Lord takes thought for me. You are my help and my deliverer; do not delay, O my God!" (Psalm 40:17).
I am poor and needy. Is that your self-description today? It is the reality, whether we recognize it or not. No matter how strong, healthy, or financially secure we may feel at the moment, we are poor and needy because we have nothing in ourselves. But at times we feel it much more keenly than at other seasons, don't we?
There are times when we might read this and wonder why David is such a pessimist; but there are seasons of life in which we wonder how David can see inside us! There are times when our inadequacy and vulnerability, and feebleness are staring us in the face every day, like David describes earlier in this same psalm: "Evils have encompassed me beyond number; my iniquities have overtaken me, and I cannot see; they are more than the hairs of my head; my heart fails me" (12).  We feel our poverty and our need, that evils "beyond number" surround our daily life, that our heart is failing under the weight of trials and/or personal sin.
"But the Lord takes thought for me." When our thoughts overwhelm us with discouragement, there is nothing more practical than what David models for us here: thinking about the thoughts of God toward us.
The reality is that — while evils "beyond number" do continually surround us in a sin-cursed world – so does immeasurable goodness!
As David reminds himself here, "You have multiplied, O Lord my God, your wondrous deeds and your thoughts toward us; none can compare with you! I will proclaim and tell of them, yet they are more than can be told" (5). God is thinking about me, right now. And as numerous as my challenges seem to be at the moment, God's gracious purposes and plans for me are even more numerous still. Have you ever been so excited about something that you couldn't stop thinking about it? That's how the Bible says God feels about his people! Except infinitely more because, unlike us, God does not have to divide his attention.
Nowhere do we see the wisdom, power, and love of God to overcome our every obstacle as clear as we see it in Jesus Christ. All God's plans for me are in and through his Son Jesus. We sometimes think God has a lot to look after, a lot of things on his plate; but in reality we are the thing!
Saving, sustaining, and caring for God's people, for his glory, is God's greatest concern in all this universe.
That God would take note of us miniscule, transitory creation-specks is itself remarkable; that he would send his only Son to die for me is utterly amazing! God does not get bored with his children, or his plan of salvation, and then move on to the next thing that captures his attention. His purposes for his people are certain, solid, and stretch even beyond our graves into an eternal heaven with him.
Yes, God is keeping planets in place; but what really matters to him, more than Mars staying in its orbit, is the care and welfare of his people. So God is thinking about me. Right now. And forever. In Christ.
Save
Save