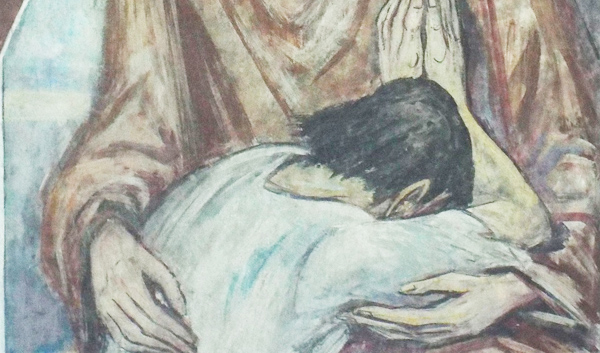 The same Jesus who teaches us to pray our Father in heaven tells us God runs to meet his children who come to him by faith. So even as you run to God today, when you do, Jesus says you will find that God is running to receive you.
Take the parable of the prodigal son. In the beginning, the son wants what he can get from the father: "Father, give me the share of property that is coming to me" (Luke 15:12). In other words: "What can I get from my father, how much inheritance do you have? Give me that. What I want is not a relationship with you, I want what you can give me." Maybe that's the way you've been dealing with God.
When you run to God, Jesus says you will find that God is running to receive you.
Yet the father is the exact opposite. The father in that same parable just wants the son even though he has nothing, nothing to give, nothing to offer. He could not care less that the son is returning with nothing in his hands. "Bring the fattened calf and kill it, and let us eat and celebrate" (Luke 15:23) Why? Because,"My son has returned and he has doubled my wealth?" No. "For this my son was dead, and is alive again; he was lost, and is found"—my son is home and that's all that matters—"and they began to celebrate" (Luke 15:24).
God is not interested in what you can bring Him or what fancy speeches you can make up. God is interested having you home again.