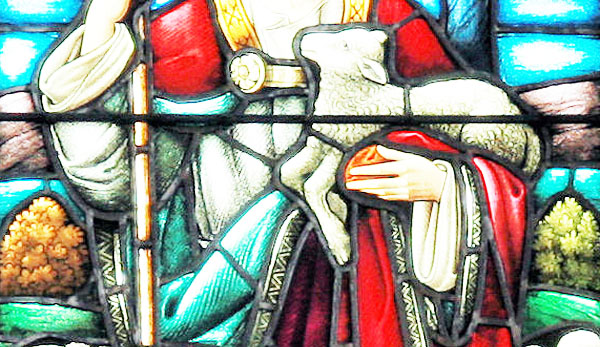 The psalmist famously writes: "Even though I walk through the valley of the shadow of death, I will fear no evil, for you are with me; your rod and your staff, they comfort me" (Psalm 23:4). Francis Schaeffer, in his book The God Who Is There, references a tragic poem found with the body of a 23-year old young woman and drug addict who had committed suicide. The note read:
King Heroin is my shepherd, I shall always want. He maketh me to lie down in the gutters. He leadeth me beside the troubled waters. He destroyeth my soul. He leadeth me in the paths of wickedness. Yea, I shall walk through the valley of poverty and will fear no evil for thou, Heroin, art with me. Thy needle and thy capsule comfort me. Thou strippest the table of groceries in the presence of my family. Thou robbest my head of reason. My cup of sorrow runneth over. Surely heroin addiction shall stalk me all the days of my life And I will dwell in the house of the damned forever.
Perhaps what is most obvious, and yet most missed, in the 23rd Psalm is the role of the Shepherd as opposed to every other influence on us.
Jesus Christ alone purely has our good at heart, and he alone has the wisdom to guide us there. Every comfort not grounded in Christ is a false comfort, a destructive comfort. Every other comfort — whether as obviously false and destructive as heroin or not — is a false and destructive comfort nonetheless.
Jesus Christ alone purely has our good at heart, and he alone has the wisdom to guide us there.
Jesus himself said, "All who came before me are thieves and robbers, but the sheep did not listen to them … The thief comes only to steal and kill and destroy. I came that they may have life and have it abundantly" (John 10:8, 10). So when you consider the protection and direction that his chastening rod and staff provide, ask yourself this vitally important question: "What other things — any other things — than the Shepherd am I drawing false/destroying comfort from?" Is it his rod and staff that comfort you, or is it something or someone else that you run to for happiness, consolation, security, or direction?
If the rod and staff of Christ is not your comfort, what is your comfort? Fill in the blank: your popularity, today's entertainment, your family, your good health, your current circumstances (a mixture of all these good things perhaps)? The rod and staff will not comfort you if you don't enjoy the presence of the Shepherd, if you want to be left to yourself and your own decisions and choices, or if you do not fear to be exposed because you don't believe there are really any enemies out there (or, if they are, they're not that bad and you can handle them yourself).
But if you see your need of a daily, deeply-involved Shepherd to protect and direct your every decision, thought, motive, and action then his promised presence is the greatest comfort imaginable! And you need fear no evil.