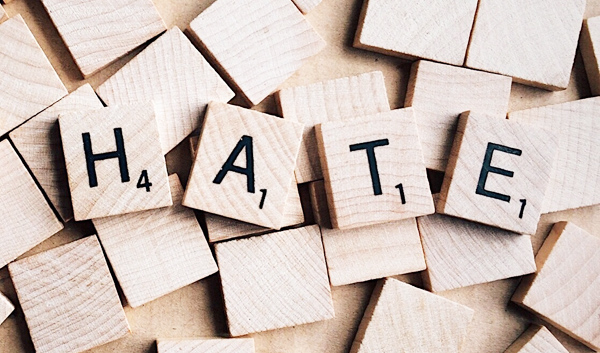 I will not set before my eyes anything that is worthless. I hate the work of those who fall away; it shall not cling to me (Psalm 101:3).
There is, according to God's Word, a kind of healthy hatred — a hatred for sin and its ravaging effects. As I was contemplating this reality recently, I thought of at least four ways in which a healthy hatred for sin should evidence itself in the sanctified life:
1) We must avoid the sin around us.
"Do not enter the path of the wicked, and do not walk in the way of the evil. Avoid it; do not go on it; turn away from it and pass on" (Proverbs 4:14-15).

"Religion that is pure and undefiled before God the Father is this: to visit orphans and widows in their affliction, and to keep oneself unstained from the world" (James 1:27).

2) We must confess the sin behind us.
"I acknowledged my sin to you, and I did not cover my iniquity; I said, 'I will confess my transgressions to the Lord,' and you forgave the iniquity of my sin" (Psalm 32:5).
"If we confess our sins, he is faithful and just to forgive us our sins and to cleanse us from all unrighteousness" (1 John 1:9).

3) We must confront the sin within us.
"Who can discern his errors? Declare me innocent from hidden faults. Keep back your servant also from presumptuous sins; let them not have dominion over me!" (Psalm 19:12-13).

"And if your eye causes you to sin, tear it out and throw it away. It is better for you to enter life with one eye than with two eyes to be thrown into the hell of fire" (Matthew 18:9).

4) We must fight the sin before us.
"Therefore take up the whole armor of God, that you may be able to withstand in the evil day, and having done all, to stand firm" (Ephesians 6:13).

"If you love me, you will keep my commandments" (John 15:5).

May we as Christians grow to hate the sin that separates us from our beloved Savior, that cankers and rots our soul whether we realize it or not, and that keeps us from reflecting his glory to the world as we ought — all along, remembering that the greatest (and only true) motivation to hate sin is to love Jesus Christ. Therefore, the strength to fight against sin can only come from Jesus Christ. Apart from him we can do nothing.