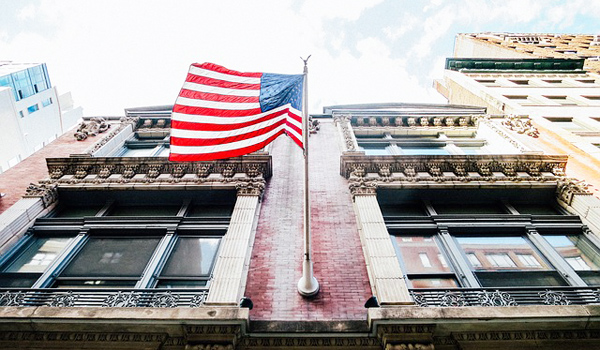 In the United States we are thankful, as a nation, for the Independence Day that we celebrate each summer. How God has blessed this country! While its story has been far from perfect, the United States has played a unique role in human history. Principles of biblical wisdom grounded the forming of our very Constitution. And, as a result of many of those principles believed and lived out among the American people, we have seen unparalleled prosperity over the past century and have become a singular superpower in an increasingly global society.
Yet, may we never forget — in this nation or any other — that eternal freedom and joy do not come from political independence but from spiritual dependence. Let us, this July 4th, declare our dependence upon God. There has never been a country, economy, or individual who has ever truly prospered without God. We need God. And not merely in order to sell more stuff, or build more stuff, or keep our stuff safe. We need God like our lungs need air, like the earth needs the sun. We were made by and for our Creator, and without him our souls shrivel and die.
Let us, this July 4th, declare our dependence upon God.
So, even as we rejoice in the independence we achieved as a nation from overseas rule, let us constantly remind ourselves of the divine rule we still desperately need. And in doing so, we will be made to glory less in ourselves, and reach out more to others with the same love and mercy with which God has graced us. The gospel light will then shine brighter than ever before in America, among every people group within our own borders, and as we go to the nations as well.
Consider these verses that encourage us to total reliance on Jesus Christ, and let their powerful implications wash over and cleanse our independent, self-reliant souls:
"God gave us eternal life, and this life is in his Son. Whoever has the Son has life; whoever does not have the Son of God does not have life" (1 John 5:11-12).
"I am the vine; you are the branches. Whoever abides in me and I in him, he it is that bears much fruit, for apart from me you can do nothing" (John 15:5).
"I can do all things through him who strengthens me" (Philippians 4:13).
"Every good gift and every perfect gift is from above, coming down from the Father of lights, with whom there is no variation or shadow due to change" (James 1:17).
"Whoever believes in the Son has eternal life; whoever does not obey the Son shall not see life, but the wrath of God remains on him" (John 3:36).
"I have been crucified with Christ. It is no longer I who live, but Christ who lives in me. And the life I now live in the flesh I live by faith in the Son of God, who loved me and gave himself for me" (Galatians 2:20).