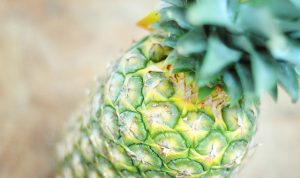 Give thanks to the Lord of lords … to him who alone does great wonders (Psalm 136:3-4).
The authors of Scripture are unanimously in awe of the God about whom they are writing. And here the psalmist explains why: God alone does great wonders. "To him who by understanding made the heavens … to him who spread out the earth … the sun to rule over the day … the moon and stars to rule over the night" (Psalm 136:5-9). God is the God of creation.

God was alone when he made the entire Creation from nothing. He did it without any assistance and without any advice. And God is alone able to perform truly great wonders; no one else can even approach the majesty of his creations.
It is God alone who created everything from nothing.
That may sound like an odd claim in an age of automobiles, iPads, and trips to the moon—we are generally pretty impressed with ourselves and our scientific, technological accomplishments. Yet even our best creations are really just re-creations. It is God alone who created everything from nothing, who built into his world the capabilities we have only recently taken advantage of.
God alone does great wonders. Our greatest inventions are trinkets compared to his great wonders. G.K. Chesterton wisely observed, "The world will never starve for want of wonders, but only for want of wonder." Long after your new car is in the junk yard, and you have traded in your smart phone for a smarter one—there will still be sunsets and C-major chords, there will still be pineapples and poinsettias. This world abounds with truly great wonders, and God is the author of every one of them.
The greatest wonder in all the world is the salvation God has accomplished through his Son Jesus.
However, the psalmist not only has in mind God's Creation as a display of God's great wonders: he points to God's salvation as the pinnacle of all wonders. "It is he who remembered us in our low estate … and rescued us from our foes, for his steadfast love endures forever" (Psalm 136:23-24). The greatest marvel of all is that God saw us in our fallen condition, utterly overcome by our great enemy Sin, and God cared for us and saved us.
The greatest wonder in all the world is the salvation God has accomplished through his Son Jesus. Although sunsets do declare the glory of God as their maker, sunsets could not save us. We needed someone to take away our sins, to be punished in our place, to gain the victory on our behalf. And that is what Jesus did for us. No one else could save us but God, so God alone accomplished our salvation. "Give thanks to the Lord of lords … to him who alone does great wonders."