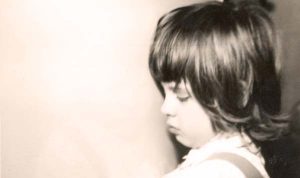 Along with so many other "small" sins in our lives, self-pity is actually very dangerous and self-destructive. The good news, however, is that the Bible gives us some very insightful help regarding this age-old sin.
Some time ago I preached a message on self-pity, as part of a series "Beware of Small Sins." Let me share a brief outline of it with you.
Here are four ways that self-pity distorts your perception of reality, with some biblical solutions.
1. Self-pity ignores the gaping needs of others because of petty, selfish concerns
(Read Jonah 4:9) Jonah was so concerned with self that he was blind to the needs of others around him.
Solution: Philippians 2:4-8; Romans 15: 2-3
Jesus had time for the thief on the cross, even in the midst of his own suffering. If Jesus did not think of himself on the cross, when he was bearing the sins of all his children on his shoulders, is there any cross we might bear that should keep us from thinking of others?
In a Christ-imitating way, let us reach out to serve others.
2. Self-pity imagines wrongs where there are none
(Read 1 Samuel 22:7-8) Saul is consumed with his own situation, in which he imagines David wants to kill him. David has actually had opportunity twice to do so, but has not. Meanwhile, David is forced to flee from Saul and live in caves because of Saul's imaginings. Saul can only think of himself.
Closely related to this issue is that self-pity also imagines friends where there are none.
(Read 1 Samuel 23:7) Saul believes God is on his side and has delivered David into his hand. In reality, David was not an enemy of Saul, and God wasn't on Saul's side. God would deliver David as he had over and over again.
You may convince yourself that you're right in having your pity-party, but you can't convince God that you're right!
Solution: Proverbs 30:32-33
3. Self-pity picks a fight with God which you can't win
(Read 1 Kings 19:4, 10) Anytime you find yourself informing God how things really are, and about all you've been doing for him, and where to go from here… BEWARE! You're deep in self-pity! We are not talking about heartfelt, genuine prayer before God here, asking for assistance, but about telling God as if you think he isn't aware of your needs and doesn't know what needs to be done.
Also notice: ostracizing ourselves, as well as weariness, can intensify the temptation to self-pity.
Solution: 1 Kings 19:5-8, 1 Kings 19:15
Elijah needed to rest, to eat, and to listen to God's still, small voice. Then he needed to "Go" back to his course of obedience and service. God has the big picture in mind. He isn't about to reorder the universe in deference to your limited perspective on life! He has no counselors.
4. Self-pity fails to trust in the goodness of God in the midst of afflictions
(Read Genesis 42:36) Jacob thought that two of his sons were gone, which wasn't true. He thought that everything was against him, which wasn't true. In fact, the direct opposite was true: God was about to reunite him with his sons, and was working everything together for good.
Assuming more than you know can lead you into darkness. There were mercy drops of rain falling all around him, but he thought they were trials landing on his head.
(Read Job 7:6-7) Self-pity doesn't always imagine wrong or pain where it is not, but sometimes it magnifies, or focuses on the pain to the exclusion of other realities, such as the goodness of God. His promises to provide for our needs, and his promise that the afflictions of the righteous are many, but the Lord delivers them out of them all (Psalm 34:19). In reality, Job's latter days were better than his former days!
Solution: Matthew 22:36-39
One way out of self-pity is to focus on others, but even more important than that is to focus on God.
See the beauty of a selfless, loving God. Love him with all your heart, your soul, and your mind! Do not worry about tomorrow. Seek first the kingdom of God.
Take your eyes off of the things that are hurting you, and put your eyes on the One who has promised to supply all your needs, and promises that those who trust in him will not be disappointed.
Save
Save