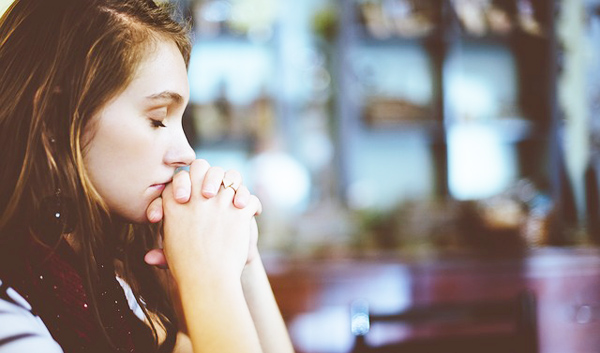 Paul briefly exhorts in 1 Thessalonians 5:17 for believers to "Pray without ceasing." Yet some of us might ask the question: "Why?" Why pray without ceasing? That seems a tall order for busy people who have many life obligations on their plate already. But consider the biblical inducements to prayer by asking yourself a few clarifying and self-examining questions:
1) How often do you have sin to confess, to repent of, and need help with overcoming? Talking to God about our sin is the only way to deal it with it honestly, accurately, and successfully (1 John 1:8-9) — so when was last time you spoke to God, naming specific sins you desired forgiveness for and help to overcome?
2) Do you have any cares, fears, pains, or trials weighing on you? Or, put more simply still, do you need help? In the Bible, God never expresses displeasure at anyone who resolutely seeks his help; God never turns away anyone who comes to him through Jesus Christ! (Hebrews 4:14-16).
3) Do you need divine revelation? Or do you have all the wisdom and answers you need today? For tomorrow? For every relationship, attitude, decision? Our great need is for knowledge, whether the symptoms we see are financial, relational, or emotional. This is why God encourages us to approach him in prayer (Jeremiah 33:3). If we know God, through Jesus Christ, and we know his Word, we have all we need!
4) Have you been blessed because of God's goodness? We see that praise is appropriate, in fact even pleasant, when our eyes are open to the wonders he is working around and in us continually:
"Praise the Lord! For it is good to sing praises to our God; for it is pleasant, and a song of praise is fitting" (Psalm 147:1).
"O Lord, you are my God; I will exalt you; I will praise your name, for you have done wonderful things, plans formed of old, faithful and sure" (Isaiah 25:1).
In fact, the gratitude we feel and express is directly in proportion to our sensibility of God's presence and working: "We give thanks to you, O God; we give thanks, for your name is near. We recount your wondrous deeds" (Psalm 75:1).
5) Do you need reminding that the kingdom and cause of Christ is bigger than just you? Before admonishing us to pray without ceasing in chapter 5, Paul in 1 Thessalonians 1 has already shown us at least one thing that motivates him to ceaseless prayer: "…constantly mentioning you in our prayers, remembering before our God and Father your work of faith…"(1 Thessalonians 1:2-3). Paul was motivated to ceaseless prayer by a passionate concern for kingdom work everywhere.
Paul was motivated to ceaseless prayer by a passionate concern for kingdom work everywhere.
Have you come to realize God's people, around the globe, are laboring for the glory of his name also; and while you are part of this great cause, the cause is greater than you? That it is your privilege to lift your Christian brothers and sisters in China, India, Russia, South America, and Cambodia up in prayer?
Surely the question becomes — not, "Why should I pray without ceasing?" but — "How could I not pray without ceasing?!"