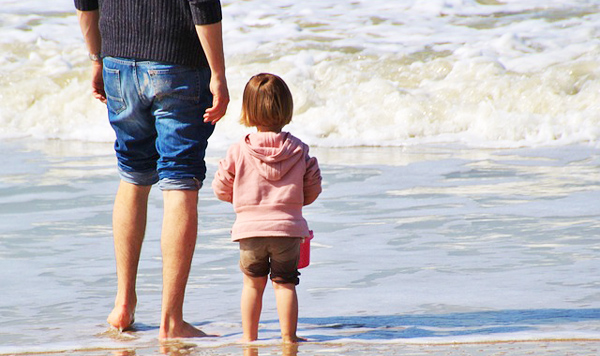 In Christ Jesus you are all sons of God, through faith (Galatians 3:26).
At a men's breakfast some time ago, I shared the following thoughts about what it means for God to be our father. If you are not a father it should bless, humble, and encourage you; if you are a father it should bless, humble, and inspire you to be a better father — a father more like God. Here are at least 15 implications from Scripture to the profound truth that God is our father:
1. He is a good listener – Jesus lifted up his eyes and said, "Father, I thank you that you have heard me" (John 11:41).

2. He is eager to forgive the repentant – And he arose and came to his father. But while he was still a long way off, his father saw him and felt compassion, and ran and embraced him and kissed him (Luke 15:20).
3. He is happy, not reluctant, to give – It is your Father's good pleasure to give you the kingdom (Luke 12:3).
4. He is knowledgeable of the minute details of our current situation – Your Father knows what you need before you ask him (Matthew 6:8).
5. He responds appropriately to requests, for our good – If you then, who are evil, know how to give good gifts to your children, how much more will your Father who is in heaven give good things to those who ask him! (Matthew 7:11).

6. He communicates freely and appropriately the facts of life and wisdom of God – to give prudence to the simple, knowledge and discretion to the youth (Proverbs 1:4).

7. There is a family resemblance – Love your enemies and pray for those who persecute you, so that you may be sons of your Father who is in heaven… You therefore must be perfect, as your heavenly Father is perfect (Matthew 5:44-45, 48).

8. The family name is at stake – Let your light shine before others, so that they may see your good works and give glory to your Father who is in heaven (Matthew 5:16).

9. We must honor his superior authority and knowledge – Yes, Father, for such was your gracious will (Matthew 11:26).

10. We have superior strength on our side, resulting in reverence and security – Our Father in heaven, hallowed be your name (Matthew 6:9).

11. He teaches his children to trust Jesus – Everyone who has heard and learned from the Father comes to me (John 6:45); If God were your Father, you would love me (John 8:42).

12. He is always intimately available, and lets us know it – And because you are sons, God has sent the Spirit of his Son into our hearts, crying, "Abba! Father!" (Galatians 4:6).

13. He gives practical help and direction along our way – May our God and Father himself, and our Lord Jesus, direct our way (1 Thessalonians 3:11).

14. He never fails to give firm, consistent discipline – The Lord disciplines the one he loves, and chastises every son whom he receives (Hebrews 12:6).

15. Everything he has is ours, and it is good – If children, then heirs—heirs of God (Romans 8:17).