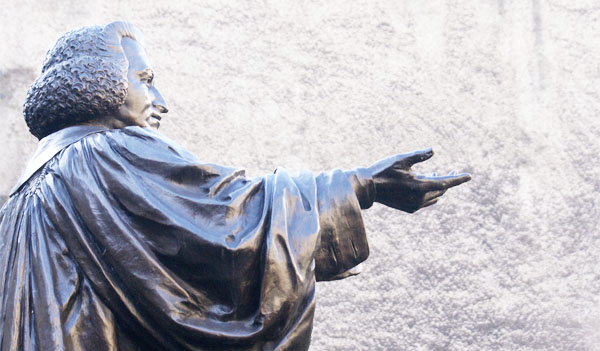 In a worship service in which I recently participated, we sang this beautiful hymn by Charles Wesley. I believe it was my first time to be acquainted with it and the words struck me powerfully.
Too little thought is given, and too few messages and songs are devoted, to the marvelous and gospel-centering truth that salvation now and forever is found only in the substitution of Christ on the cross, for sinners. The atonement that took place on the cross — the reconciling of God to me, and me to God through the blood of Christ — too often becomes a side-show rather than the main event of the gospel we sing and proclaim.
May my Savior's precious blood cleanse and keep me clean!
Forever Here My Rest Shall Be
Forever here my rest shall be,
Close to Thy bleeding side;
This all my hope, and all my plea,
For me the Savior died!
My dying Savior, and my God,
Fountain for guilt and sin,
Sprinkle me ever in Thy blood,
And cleanse, and keep me clean.
Wash me, and make me thus Thine own,
Wash me, and mine Thou art,
Wash me, but not my feet alone,
My hands, my head, my heart.
The atonement of Thy blood apply,
Till faith to sight improve,
Till hope shall in fruition die,
And all my soul be love.
I do believe, I now believe,
That Jesus died for me;
And through His blood, His precious blood,
I shall from sin be free.
Save