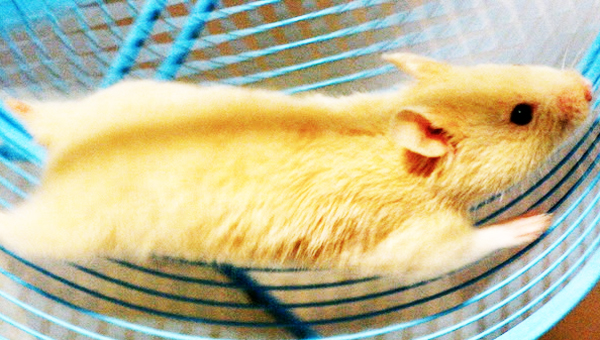 Ever feel like your just running and running… but not getting anywhere? Or worse still, that the only reward you get for trying harder is to get thrown down on your back?
It is a common problem in the gerbil-race of today's go-go-go society. Yet we need to make time for God.
A common thread that runs through all of the greatest heroes of the Bible, including Jesus the Son of God, David, Daniel, Moses, and Mary is that they all took time out of their heroic schedule to spend in refreshment, meditation, and communication with God.
We need to make time for God.
Here are a few verses that encourage us toward the Christian discipline of silence/waiting on God:
Psalm 27:14 –

Wait for the

Lord

; be strong, and let your heart take courage; wait for the

Lord

!

Isaiah 26:9

– My soul yearns for you in the night; my spirit within me earnestly seeks you.


Isaiah 40:31

– T

hey who wait for the

Lord

shall renew their strength; they shall mount up with wings like eagles; they shall run and not be weary; they shall walk and not faint.

Lamentations 3:26

–

It is good that one should wait quietly for the salvation of the

Lord

.

Matthew 14:23

–

And after [Jesus] had dismissed the crowds, he went up on the mountain by himself to pray. When evening came, he was there alone…

Luke 6:12

–

In these days he went out to the mountain to pray, and all night he continued in prayer to God.

Luke 10:39 –

Mary … sat at the Lord's feet and listened to his teaching.