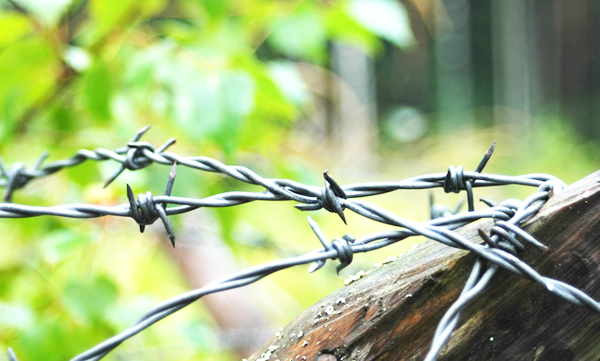 The God of all grace [has] called you to his eternal glory in Christ (1 Peter 5:10).

God is the God all grace, but he is not all grace — he is also holiness, wrath, justice, and strength. It is for this reason that the only way to go to God or receive blessings from him is through the way he has provided in Jesus Christ.
God Is Good
The scariest thing in the universe is to wake up to the fact that God is not only gracious, but he is also good!
Death is our wage, it is you and I getting what we've earned.
Because God is good, he will punish every injustice, every lie, every sin… and we have lots of each. The fact is, none of us deserve salvation. Although we tend to forget this and think better of ourselves than we ought to, Romans 6:23 serves as a timely reminder: "the wages of sin is death; but the gift of God is eternal life through Jesus Christ our Lord."
How does death come? It is wages, it is you and I getting what we've earned, what we deserve because of our sin! How does salvation come? It is a free and undeserved gift.
Grace Is Amazing
The story of salvation is summarized beautifully by Paul in Romans 5:20, that "the wages of sin is death, but the free gift of God is eternal life in Christ Jesus our Lord." It was not where merit, or good works, or faithfulness abounded that grace abounded.
Salvation is abounding grace to abounding sinners.
The first and primary example of grace Peter gives us is that He has "called us unto his eternal glory by Christ Jesus." Grace is a calling by Christ Jesus. The fact that salvation is by grace through Christ immediately informs us that we cannot earn it and that we don't deserve it! We can only have it through Christ.
You won't ever deserve the blessings that God pours out on you for Christ's sake.
This is true of every gracious deliverance, including the one we may be praying for in our time of crisis: we don't deserve it! But this also means the Christian God is unique, in that he is working for you and not visa versa.
The good news — in the midst of the pain, uncertainty, regret, or weariness of the crisis you are facing –- is that every deliverance from God is gracious, which means you don't need to, and you won't ever, deserve all the blessings that he can and will pour out on you for Christ's sake.
God is the God of all grace because there is no grace, no deliverance, to be found anywhere else in the universe.
Save