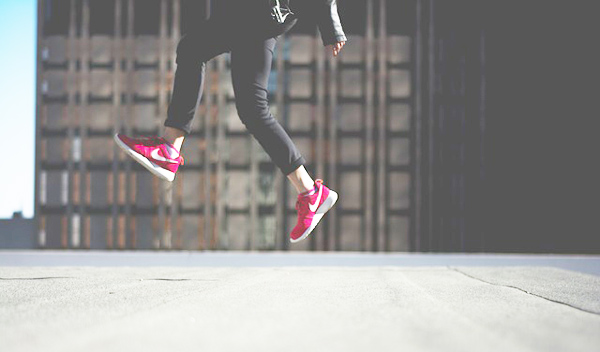 Not long ago I lead a study on the doctrine of "Glorification" in a systematic theology series for the Baptist Collegiate Ministry at the University of Cincinnati. I was greatly blessed in considering the eventual, promised perfection of the people of God. Yet I was also impressed all over again with the fact that every aspect of our salvation — including even our glorification — is not ultimately about us, but about God.
Every aspect of our salvation — including even our glorification — is not ultimately about us, but about God.
God predestined us for adoption into his family "to the praise of his glorious grace, with which he has blessed us in the Beloved" (Ephesians 1:6). You, Christian believer, were saved by the work of Christ on your behalf "that you may proclaim the excellencies of him who called you out of darkness into his marvelous light" (1 Peter 2:9).

I am confident that if we spent more time thinking of what God has, in Jesus Christ, promised to every believer — in the not-too-distant future — we would find our spirits much revived here and now, our efforts steeled toward sanctification, and our hearts overflowing with anticipatory joy. If we talked about our coming glory more with each other, then it would become more real to us now.
Here is the outline I used for a handout:
Glorification
Introduction
– Last in the ordo salutis of Romans 8:28-30.
– Glorification is the culmination of our salvation, but not the end of it (Isaiah 45:17).
– The doctrine of glorification is the biblical teaching that those whom God foreknew,
predestined to be conformed to the image of His Son, called, and justified, will one
day (although it is as good as completed in the mind of God) be completely changed
into the sinless image of Christ and experience boundless joy and perfection in the
presence of God forever.
I. Glorification is not ultimately about us, but Jesus Christ.
A. Every part of our salvation is for the praise of his glory. 2 Thessalonians 1:7; Ephesians 1:1-14
B. Strikingly, Paul even describes our glorification as us "appearing with him" in glory (Colossians 3:4). On that final day, Christ is the center of attention, and we but are the complement to his glory.
II. Like so many ways that God exalts himself, glorification benefits us.
A. Glorification is sanctification completed
– 2 Corinthians 3:18; 4:17; 1 John 3:2
B. Glorification is salvation completely and perfectly experienced
– Romans 8:17; 1 Corinthians 15:51-54
– We will be finally changed in a moment, after a lifetime of struggle.
III. Glorification is promised, and we are kept, by the power of God
A. Who are those whom God will glorify?
– The same he foreknew, predestined, called, and justified… but who are they?
B. Existential clues in Romans 8:28-30 : conformed to Christ's image, called by his Spirit, justified by faith
– Consider also 1 Peter 1:3-5 Those glorified are the same as those "who by God's power are being guarded through faith for a salvation ready to be revealed in the last time."
IV. The prospect of our glorification then should lead to sanctification now.
A. 1 John 3:3 And everyone who thus hopes in him purifies himself as he is pure.
B. The promise of glorification gives us "eternal comfort" (2 Thessalonians 2:16-17). We will never be autonomous creatures; we will always be dependent on God. After 1,000 yrs in heaven, promises about glorification will still be a consolation, because we will still be kept by God's power even then.
– If we will be dependent on God, even as perfected and holy beings in heaven, how much moreso now!