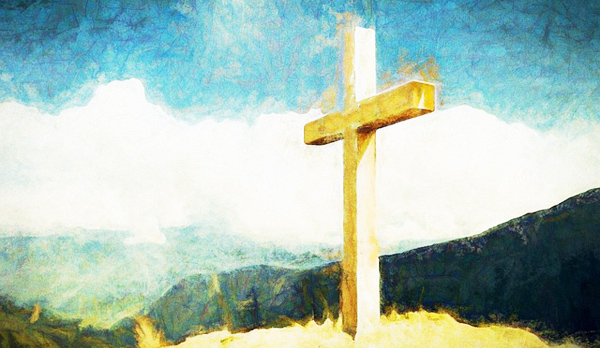 If then you have been raised with Christ, seek the things that are above, where Christ is, seated at the right hand of God. Set your minds on things that are above, not on things that are on earth. For you have died, and your life is hidden with Christ in God
(Colossians 3:1-3).
Easter is now passed, but thank God the implications of Christ's resurrection continue perpetually. We commemorate and celebrate the resurrection of Jesus Christ, as Christians, as a central event in human history. The resurrection of Christ is of primary importance because it declares the divinity and victory of the God-man Jesus of Nazareth (Acts 17:31).
Yet, even as we give assent to this point of doctrinal orthodoxy, it is also crucial that we see the consistent biblical connection that is made between Jesus' resurrection and our own spiritual life. The Bible not only teaches that Jesus rose from the dead but that you, as a Christian believer, are risen with him!
Easter is now passed, but thank God the implications of Christ's resurrection continue perpetually.
Here are at least four ways in which our life, then, is risen with Christ:
1) We are risen with Christ because he died as our substitute and rose for our justification (Romans 4:25).
This is not a symbolic or metaphorical representation, but a real and vital one. Jesus took our place literally under the knife, under the just wrath of God; and so we are literally saved from a literal hell because Jesus actually took our sins on himself, paid for them with his death, and defeated them in his resurrection (1 Corinthians 15:17).
2) We are risen with Christ in that we, as believers, are literally risen from the dead.
Paul says in Ephesians 1:18-20 that God exercised the same power is working in Christian believers as was exercised in raising Jesus from the dead. Our spiritual life is just as much a resurrection as Christ's physical rising was. It is humbling to realize just how dead in our sins we all were before we were given new life in Christ!
And Paul continues, in Ephesians 2:1-8, by insisting that this new life will be accompanied by repentance, faith, and works in service to our Savior. We are saved by the resurrecting power and irresistible grace of God — and that grace continues its operation in us forever. Which leads to the fact that…
3) We are risen with Christ by the commitment we make to a new life with and through Christ.
When the Spirit of God moves in our lives — opening our eyes to see the beauty of Jesus and drawing us to God through Jesus — our life is never the same again. If anyone is truly in Christ, then they are a new creature (2 Corinthians 5:17).
The old man/old life is no longer the controlling one. And so we can genuinely and confidently commit to follow Christ in newness of life (Romans 6:3-6).
4) We are raised with Christ in a literal, physically resurrected and glorified body.
Amazingly, the victory Jesus accomplished when he rose from the dead is so complete that even our final glorification is spoken of in Scripture as being a completed action (Romans 8:30). In the mind of God, it is as good as done.