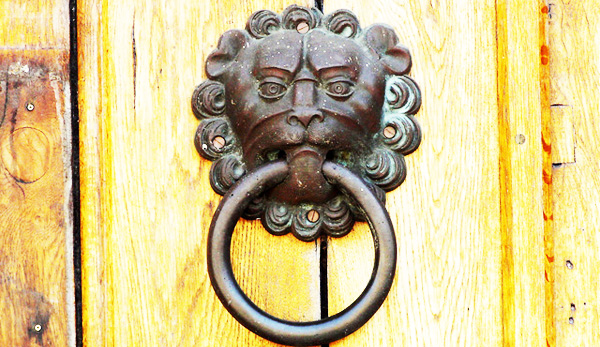 Dr. Paul Brand dedicated much of his life to investigating the disease of leprosy in India. Anyone could see that lepers lost parts of their extremities—like fingers, or a foot—but no one knew exactly how leprosy caused this decay in the body.
Dr. Brand discovered that leprosy does not actually directly cause this damage. Leprosy prevents the affected part of the body from feeling pain, and so a broken ankle, or injured hand, goes untreated. It is in this indirect way that leprosy causes many other difficulties.
Similarly, sin deadens us to the danger we are in. It keeps us from feeling the soul-injuries that every human has. It makes us think everything is fine, when it is not. This is why Jesus speaks, in Revelation 3:14-22, to those in the church of Laodicea and warns them (and us) not to trust feelings. We may convince ourselves that we are in need of nothing, when in reality we are poor, and blind, and in great danger.
Sin deadens us to the danger we are in.
To those who are deceived in this way, Jesus says, "You are wretched, your condition is miserable, you are exposed and naked before a Holy God."
The Danger of Lukewarmness
And to the angel of the church in Laodicea write: 'The words of the Amen, the faithful and true witness, the beginning of God's creation. I know your works: you are neither cold nor hot. Would that you were either cold or hot!' (Revelation 3:14-16).
One of the first things Jesus says as the faithful, truth-speaking witness is, "I know you." This is more than a little disconcerting, because most of us will freely admit we still don't know ourselves that well. But the one true God is omniscient; he is all-knowing. There is nothing in the past, in the present, or in the future that is hidden from him. There is nothing spoken in secret, or thought in private, or done in darkness that is not known to him.
If you were to make a mental list of the sins most revolting and despicable to God, would you honestly put "lukewarmness" anywhere near the top?
It is convicting, even terrifying, to consider that our whole life is an open book to God. "You have set our iniquities before you, our secret sins in the light of your presence" (Psalm 90:8). There is no hiding from the Holy One. We may fool our friends and our closest family members—and, in fact, we may even be fooling ourselves—but God knows what we are really like on the inside.
As his address continues, Jesus warns of the dangers of lukewarmness. It is so repulsive to him, in fact, that he will very soon spit (or vomit) those out who do not repent or change.
Think about that for a moment. If you were to make a mental list of the sins that are most revolting and despicable to God, would you honestly put "lukewarmness" anywhere near the top? Most of us probably recognize the wickedness of murder, or extortion, or adultery — but what about a tap-water type of faith? A disciple that claims Christ as his or her great sufficiency but then looks everywhere else for fulfillment? A soul that is more characterized by secular pursuits than it is by hungering and thirsting for Christ-likeness? Or a heart that feels a self-satisfied indifference toward Christ and his claims upon your life?
Beware the lukewarm life, Jesus says, because it numbs you to the danger of your own disinterest.
The Poverty of Self-Deception
For you say, I am rich, I have prospered, and I need nothing, not realizing that you are wretched, pitiable, poor, blind, and naked (Revelation 3:17).
In case we are unable or unwilling to diagnose what Jesus means by "lukewarm," he defines it for us in this very next verse. Lukewarmness, he says, is having just enough religion or good works or material wealth to make you think you are fine.
The measure of our own sense of neediness is the frequency and fervency of our prayers.
The great danger of lukewarmness seems to be that it is satisfied with its own condition. Thus, the best thermometer for this spiritual condition is not our articles of faith, or personal creed, or even our church attendance—it is our prayer life. Because we can talk all day about "truth" and "faith," and we can even sing hymns about grace; but the measure of how needy we truly see ourselves to be is reflected in the frequency and fervency of our prayers.
How sad is the description Jesus gives here, of people who feel themselves to be in need of nothing and so will not come to him to supply their gaping neediness! Here is the poverty of self-deception. We would rather sit in our own filth and tell ourselves we're okay than confess our pride and sinfulness and run to Christ for real riches. Like the fabled king, we walk out in public naked because we don't want to have to admit that we have no clothes on.
The Faithful and True Witness
I counsel you to buy from me gold refined by fire, so that you may be rich, and white garments so that you may clothe yourself and the shame of your nakedness may not be seen, and salve to anoint your eyes, so that you may see (Revelation 3:18).
While we are too often content with just enough religion to "keep us out of trouble" and salve our conscience, Christ counsels us to go for the true medicine that doesn't just numb us to the pain of our own guilt but that actually heals us of our sin. Rather than chasing after the false gold of fleeting pleasures and limited accomplishments, Jesus tells us to come to him for the real gold—that has been tried and tested in the fire—so that we might be truly rich. And instead of persisting in our shameful, self-deceived nakedness, he points us to clothing that will truly cover us.
You are a person dying of an indifference heart-attack, but the physician is nearby and knocking!
What is this real gold, this shameless covering, this healing ointment? It is none other than Christ himself! As he reveals in the verses to follow, genuine repentance and true faith consists of an open door of communion with Christ.
Let us then not stand looking at Jesus suspiciously through the peephole, wondering "Is he really just here to rob me? Will he do me harm if I unlock the door?" No! The thief of your joy and health and peace is already in the house, but your rescuer is at the door! You are a person dying of an indifference heart-attack, but the physician is nearby and knocking!
How do you see yourself today? In need of nothing? Or poor and blind and in need of Jesus Christ?
Save